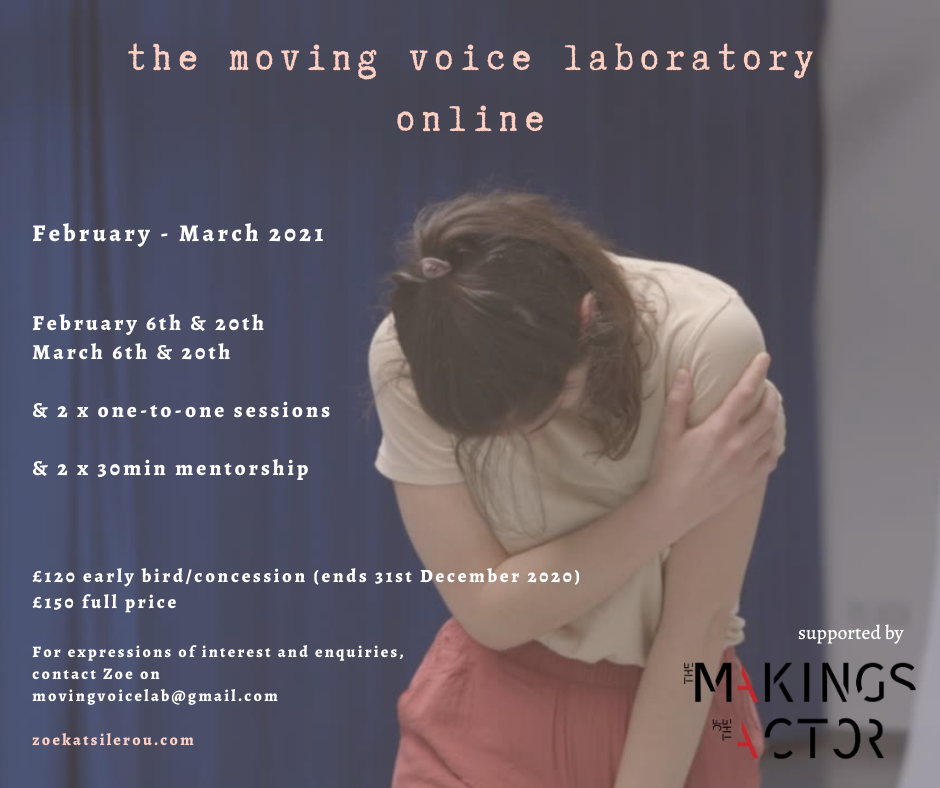 The Moving Voice Laboratory – Online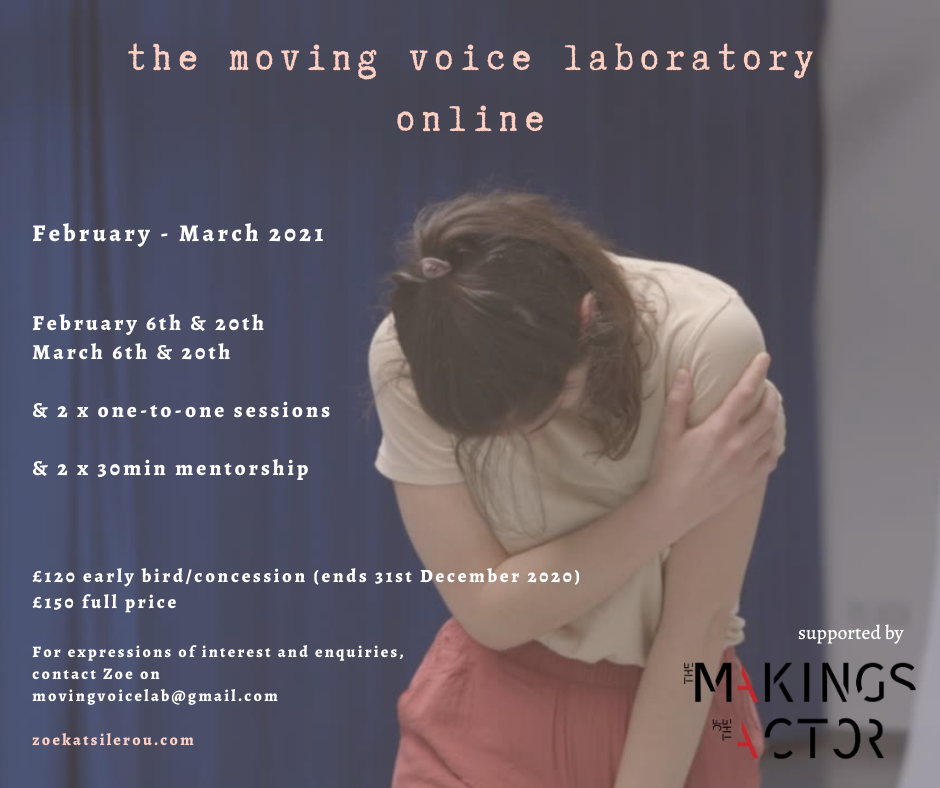 February – March 2021
Four group taught sessions (bi-monthly), two one-to-one classes and personal project mentorship, these online sessions will offer a combination of taught and personal research time. Participants will engage in a variety of movement, voice, improvisation and research tasks, and will be encouraged to document their learning process.
Founded in 2016, the Moving Voice Laboratory is a space for performers, dancers, actors, musicians and educators to encounter Zoe's practice and explore the entanglement of movement and voice. Drawing on her ongoing research on somatic practices, contemporary dance, voice coaching/singing, psychophysical actor training and improvisation, Zoe's holistic practice offers a safe and creative space for participants to experiment with the elements of choreography, sound and language.
When?
February – March 2021
Group sessions:
February 6th, 20th
March 6th, 20th
Times: 10-12 (GMT)
2 x One-to-one sessions:
To be arranged with individuals
Personal Project Mentorship
2 x 30min sessions
Dates and times to be arranged with individuals
Prices?
£120 early bird/concession (early bird price ends 31st December 2020)
£150 full price
If you wish to attend but experience financial challenges, please emails me on movingvoicelab@gmail.com.
For more information on The Moving Voice Laboratory, please visit https://zoekatsilerou.com/the-moving-voice/
Spaces are limited to 10 participants – please spread the word and contact me on movingvoicelab@gmail.com for expressions of interest and questions.
Supported by The Makings of the Actor
Video footage by Lewis Landini