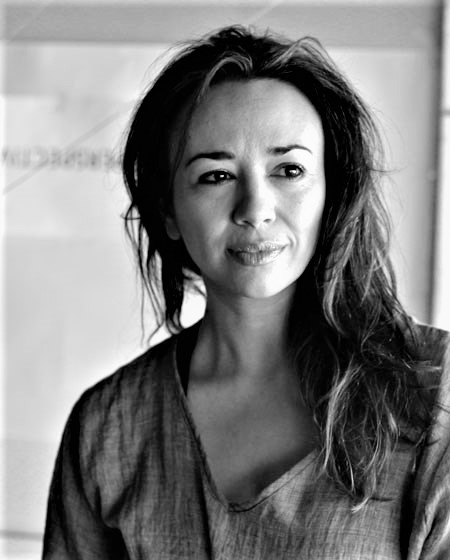 Vicky Spanovangelis is a London-Athens based architect, choreographer, dancer,
(Bartlett UCL, RCA, Trinity Laban London). Vicky has exhibited internationally, and directed
design projects, artistic research collaborations and performances in the UK and abroad, in
Greece, France, Germany, USA. Her doctoral research focuses on choreography & architecture
as creative practice. Vicky teaches and lectures in higher education on multi-media
performance, dance on screen and site-specific environments, previous experience includes
Trinity Laban London, Royal Central School of Speech and Drama, London, American College,
Greece, Jacksonville University, USA, and most currently at the University of Stockholm.
Sweden, Lithuania Music & Theatre Academy, Lithuania, and Estonia Academy of Music &
Theatre, Estonia. In 2003, Vicky founded and is artistic director of 'Nomads & Urban
Dwellers' a creative collective working at the intersection of body, film, movement, and space,
cultural heritage and digital technology with special interest in museum event architectures.

RESEARCH INTEREST
Vicky's areas of research expertise include architecture & choreography as interdisciplinary
practice, cultural heritage practice in dance-ancestry, autoethnographic performance with
contemporary-folk-dance fusion, screen media & interactive technology for performance
space, kinaesthetic approaches to space for dancer-actor training.