Vita Brevis by "Rodez" Theatre Group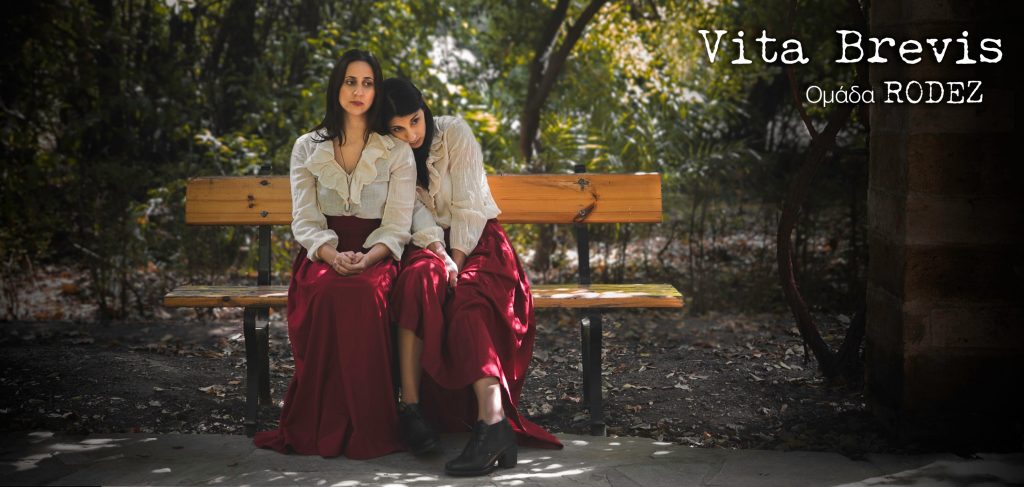 Day:11th Friday September
Time:16.30-17.30
A few words about the performance:
"I was born to share love, not hate" said Antigone roughly 800 years before Codex Floriae was written. 2.500 years later, the question remains: why have we come on Earth if not to love and be loved? Could one of the most turbulent love affairs in the history of Christianity answer that?
"I'm waiting for you, therefore you exist".
Vita brevis is based on Codex Floriae, a nearly 150 page-long love letter written in 4th A.D. by a former prostitute to the love of her life Aurelius Augustine, who was later ordained and became one of the most influencing saints of the Catholic Church, St. Augustine of Hippo.
The performance was presented on June 2019 in the context of OFF – OFF
Athens Festival.
Credits
Original Text by Jostein Gaarder
Translation in Greek by Maria Angelidou
Performance Text/ English surtitles: RODEZ Theatre Group
Directed by Anthi Savvaki
Choreographed by Marios Kritikopoulos
Performed by Sonia Kalaitzidou & Electra Sarri
Voiceover: Marios Kritikopoulos
Set & Costume Design by Manto Psychountaki
Hair Design by Konstadinos Savvakis
Original Music Score: Zoe Dachri
Lighting Design by Dimitris Baltas
Photos/Trailer by Antonis Metaxakis